Magic Man is a track from the album Hello World, the first pop album composed with an artificial intelligence.
Magic Man is a mixture of French pop songs of the 80s, American funk of the 70s and rock of the fifties.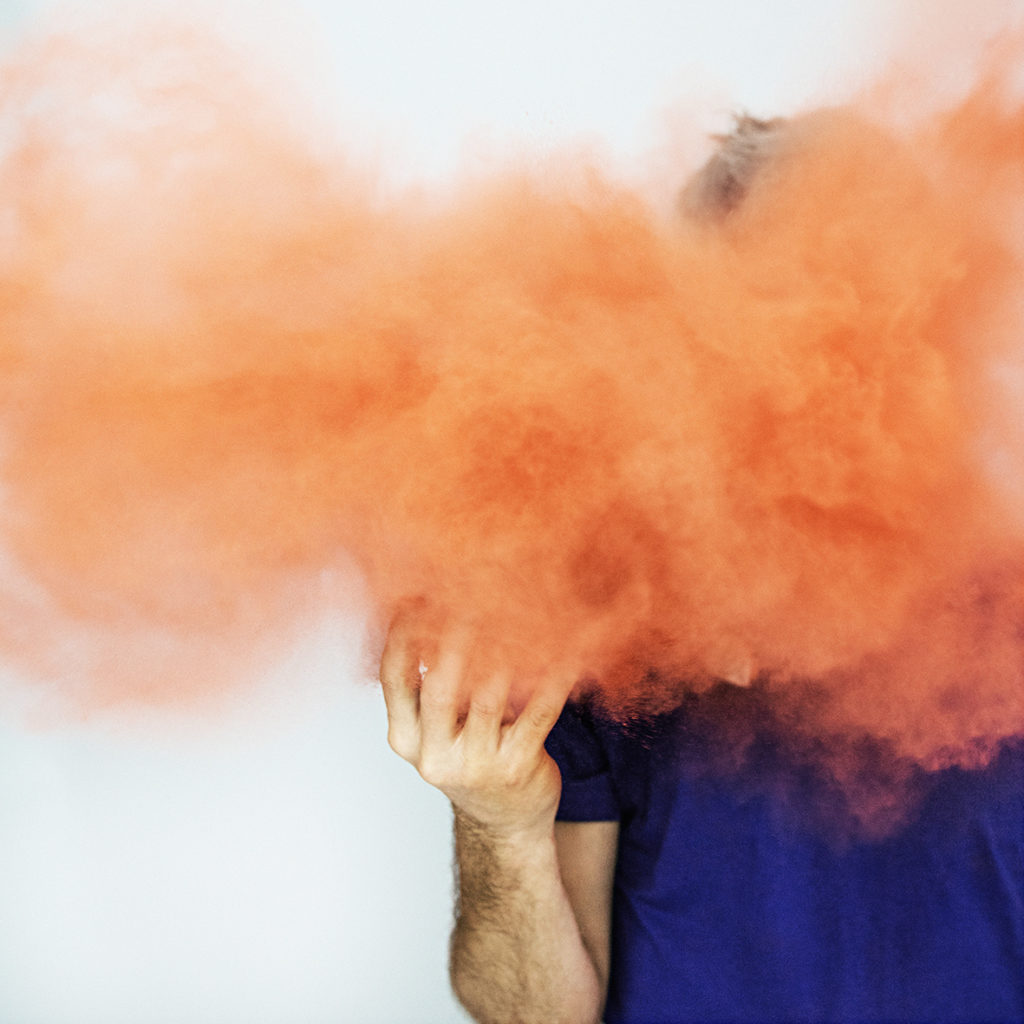 Photo : Jean-François Robert
The lead sheet generated by Flow Machines sounds like an earworm that stuck in my head. Here is the melody played by a basic piano sound.
I made some inconclusive tests, playing a bass on machine-generated accompaniments and singing the melody but the result looked like a pop song without relief.
After feeding the machine with isolated voice tracks downloaded on You Tube, i came back on this score. The system generated several voices, including a disco choir and an old crooner performance. The score became very exciting, moreover, a word came back at the end of each musical phrase. The machine had cut a word from the disco choir and turned it on my melody into "my magic man". Except that word, the generated text was meaningless but the sounds were musical.
I made a quick demo song, happy to confirm that this machine was amazing :
I couldn't keep the downloaded vocals for legal issues, even if the machine-cut voices really did not have anything left from the original because of all the sound treatments that was applied for each note of my melody. The german singer Mariama replaced the "disco" generated vocals and I replaced the generated voice of the crooner, by imitating it. It was a hard work but it was exciting to sing this weird lyrics. Rhythmic implementations are unnatural. After a while it became familiar and musical to us: we could sing it very easely.
A lot of work was done to finalize this song. Ash Workman and Michael Lovett did a great job of production but the title lost something from its DNA. Here an excerpt from the first demo they sent me :
Works in Ash Workman's studio prevented him from finishing the mix of this version. Finally the french sound engineer Fred Decès did the mix after many versions. Benjamin Cholet helped to find this chill touch by optimizing the rhythm sounds with a more present kick.
This song was the most exhausting one to produce of the album, with another one, "Valise". When I listen to the demo, everything is there and yet there have been so much tries, dead ends, twenty versions to achieve an almost identical title, maybe even a little too refined.